Need to host an event? We've got the space for you!
GRCC has a variety of spaces for use and rent - beautiful sanctuary, spacious Robinson Hall with large commercial kitchen, and the "Blue Room" which is perfect for smaller gatherings, meetings and concerts.
Please use our online form to submit a request for a meeting or event space. When submitted, the form will be reviewed by the Church Office and someone will get back to you to confirm your reservation.
Click here to access the Room Request Form.
Questions: Contact our Church Office at office at 973.743.5596.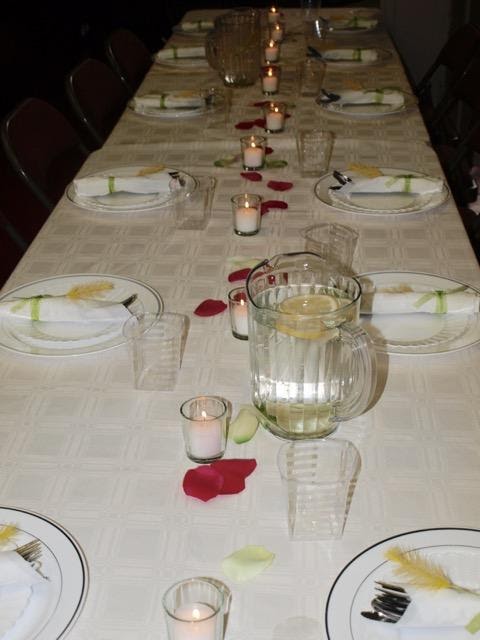 Robinson Hall
Located at the lower level, this large meeting hall can seat up to 200 auditorium style and 150 at tables and is the perfect venue for community meetings, parties, receptions, theater and other events. The hall can accommodate a variety of configurations (banquet seating, row seating, etc.) and the room can be partitioned off to create two smaller spaces. Tables and chairs are included. There is a large stage at one end and an adjacent kitchen. Robinson Hall, including restroom facilities, is accessible for those needing assistance.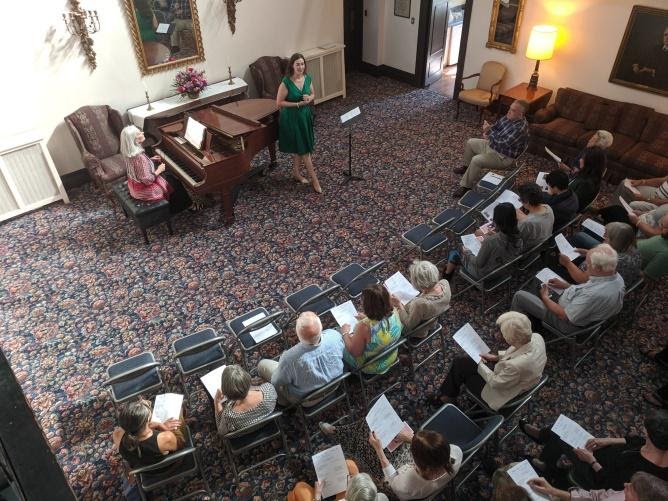 Blue Room
The Blue Room is located right off the sanctuary. This small, intimate room, with overflow balcony seating, can hold up to 100 people in row seating and is perfect for small group meetings, concerts, recitals. It can also be set up for smaller group luncheons. The room is accessible from the sanctuary for those needing assistance.
For more information, kindly contact the Church Office at 973.743.5596.